Sidney Health Center is a not-for-profit community-based medical center that has been serving people in the MonDak region for more than 100 years. Their passion for caring is shared by the doctors, nurses, and several hundred employees and volunteers.
Background
Sidney Health Center and DAWA have been working together since 2007. SHC planned for a website refresh and also added DAWA's MarComm Management services to support their public relations, marketing and advertising efforts.

Website Redesign and Development

DAWA collaborated with Sidney Health Center to define and design an updated, professional, user-friendly design with current design elements, video and a mobile-friendly layout. We worked with them to update the hospital site as well as their affiliates to ensure a streamlined look and feel. Having all the websites tied together on the back end allows them to work with each other to share information such as blog posts, news and events to the hospital site when needed.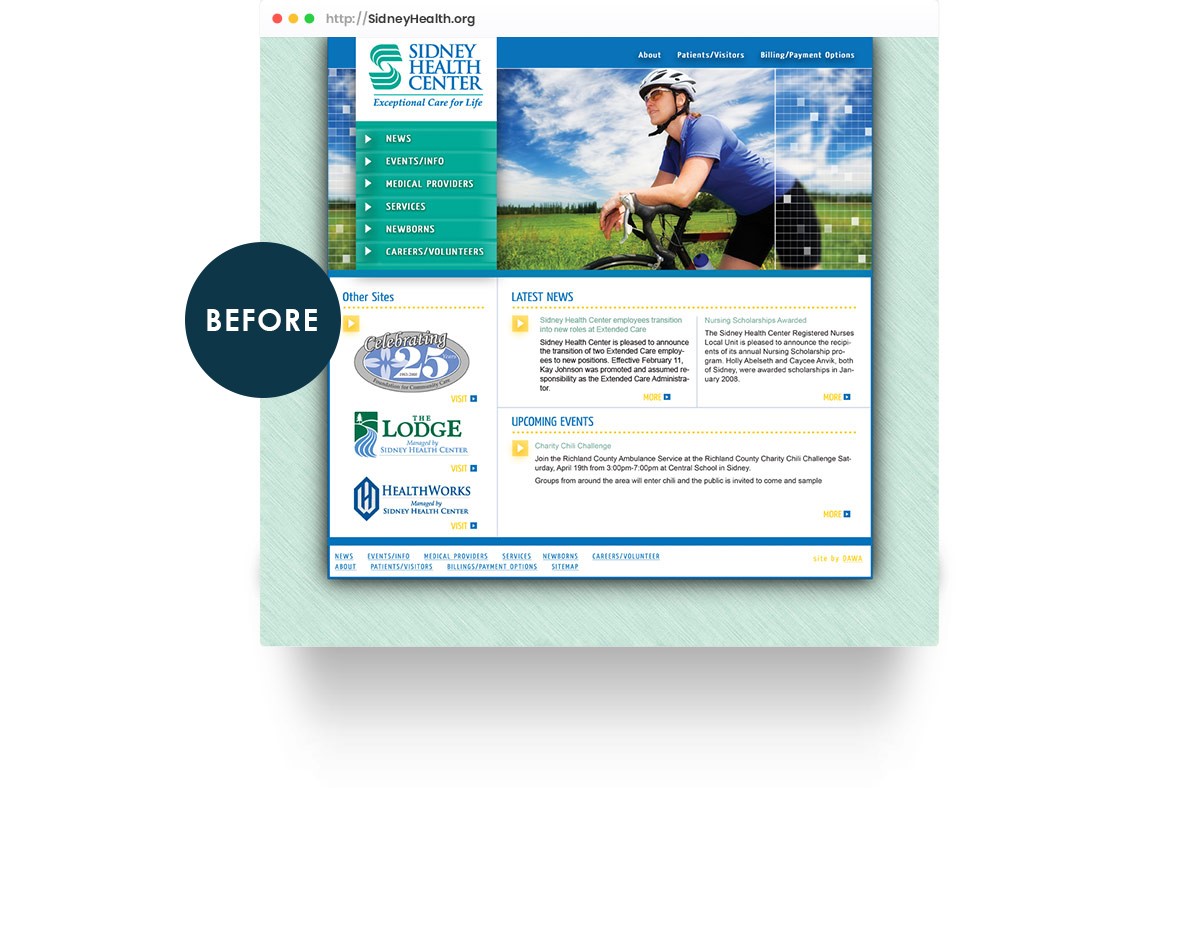 MarComm Management

Sidney Health Center has partnered with DAWA to better plan, manage and execute their public relations, marketing and advertising efforts. Together, a plan was developed to focus on strategic growth opportunities, service and quality, and employee and community engagement.
DAWA's DOCK platform, custom software for MarComm management, provides messaging management, media planning, scheduling, content publishing and reporting for digital, social and traditional marketing and communication channels.
The first year saw a doubling of communication through the efficiency of the DAWA systems and processes. Additionally, social media statistics jumped with a 71.8% annual increase in Facebook Likes compared to a 16.1% increase the previous year. There were 92 posts with a reach greater than 1k compared to 13 such posts in the previous year.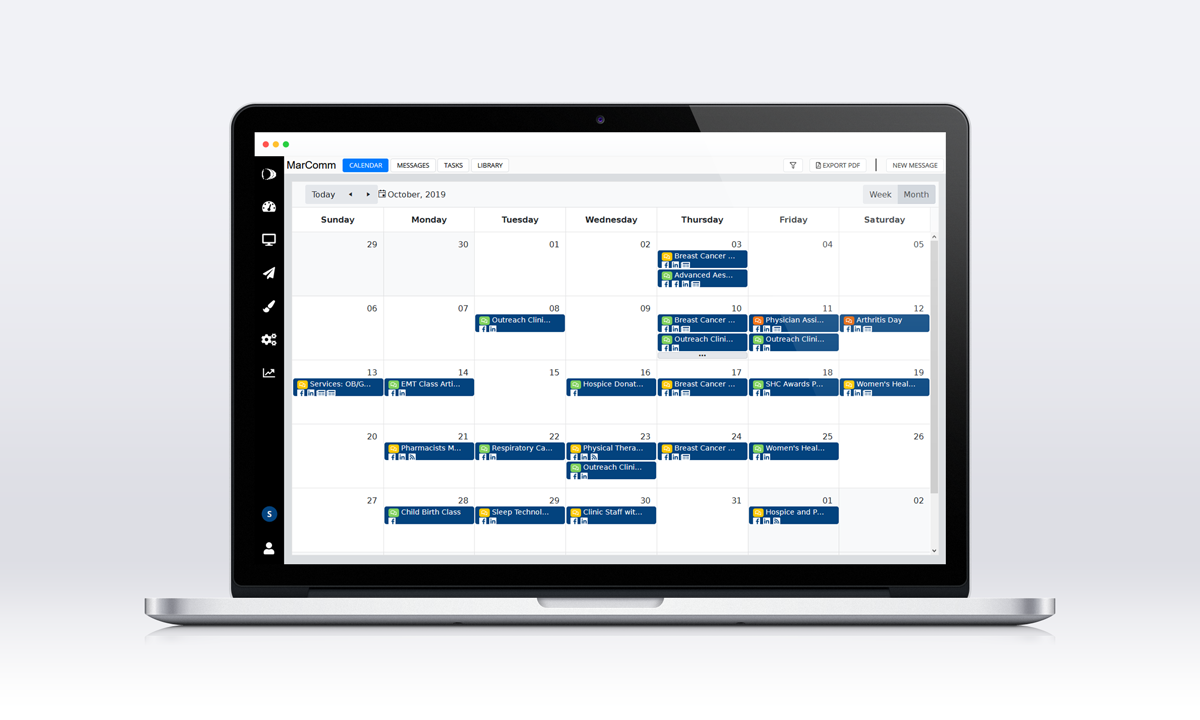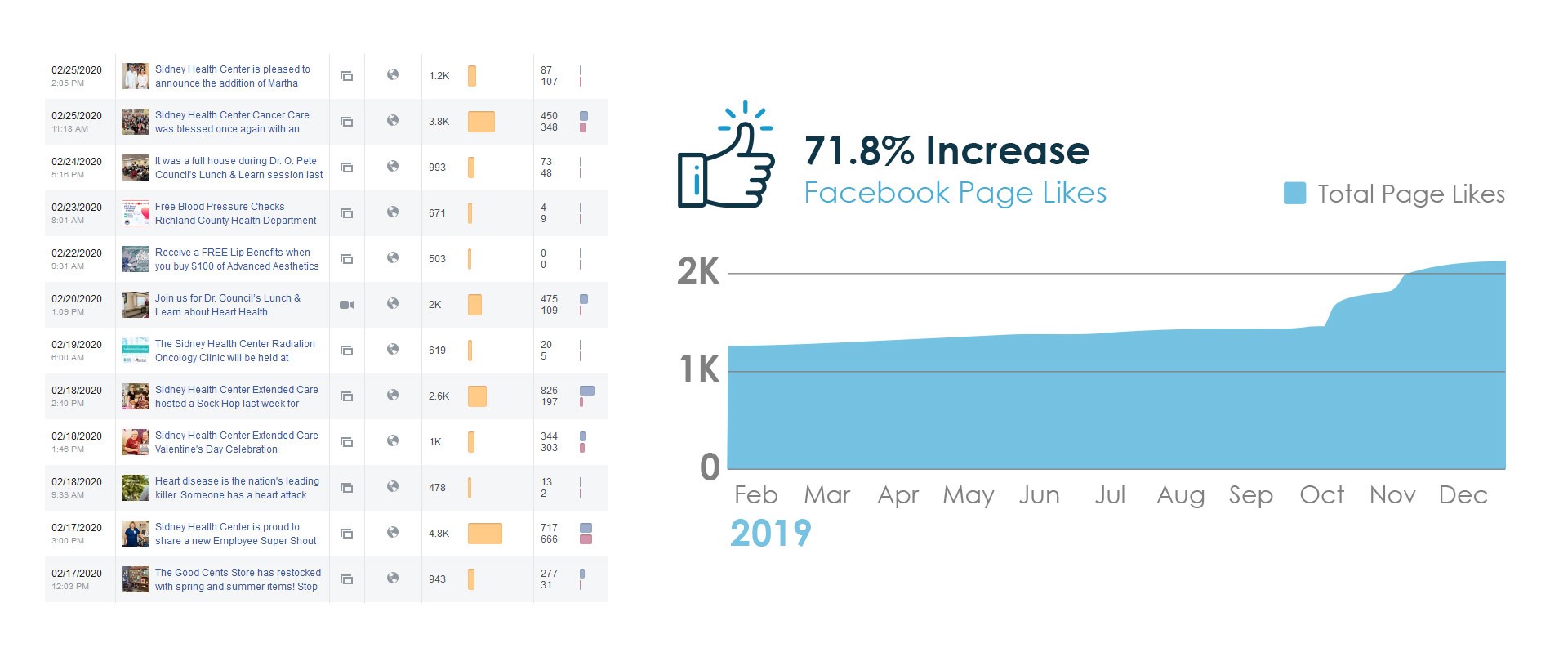 Creative Services: Graphic Design
Our design team gave Sidney Health Center a professional new look with themes that could be carried through into all traditional and digital marketing channels including newspaper advertising, social media graphics, print materials, and billboards giving them a unified presence.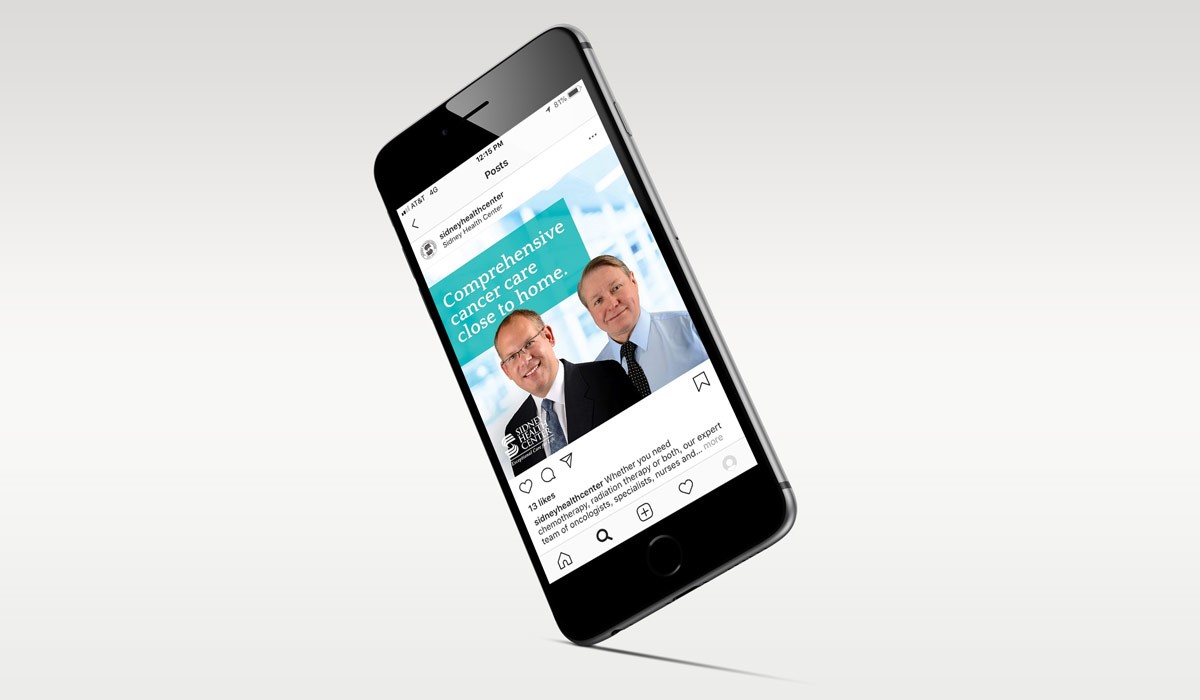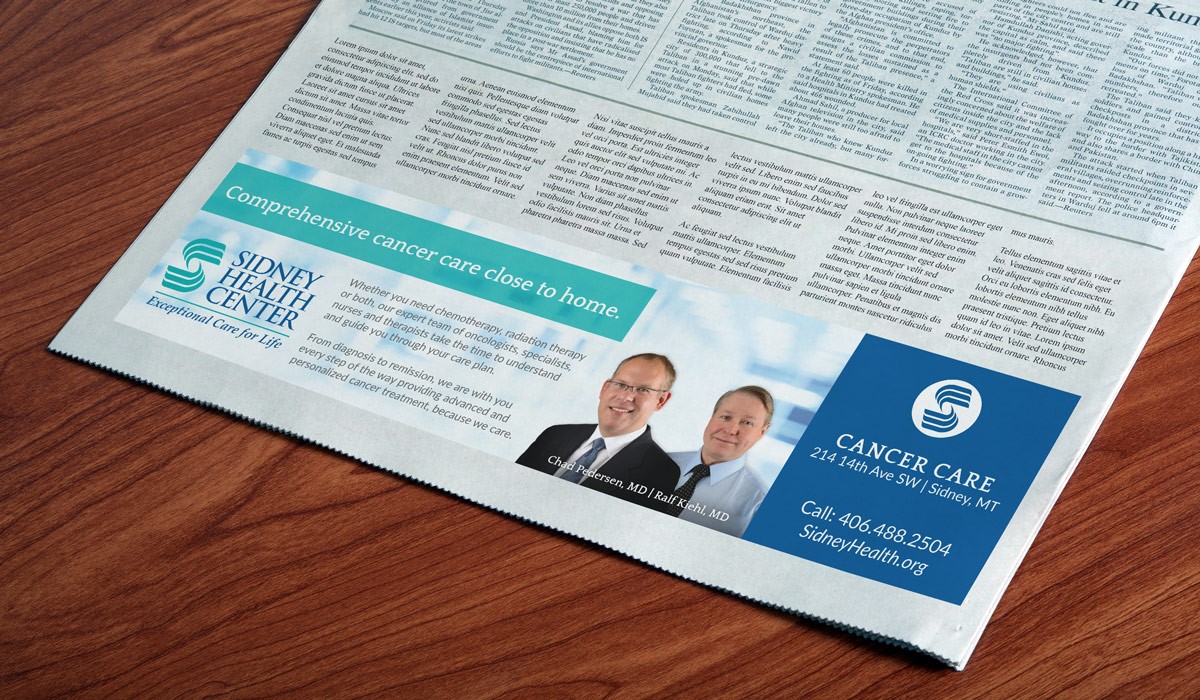 DAWA's MarComm program has brought additional structure and consistency that have been beneficial to our public relations, marketing and advertising. We also value their creativity and continue to enjoy working with their team!
Rita Steinbeisser
Senior Executive, Marketing at Sidney Health Center