Great Plains Women's Health Center
Located in Williston, ND, Great Plains is a full-service practice that addresses the OBGYN needs of women during every season of life.
Background
DAWA and Great Plains Women's Health Center have worked together on many projects over the years. From strategic planning and marketing management, to website design and print collateral, Great Plains has trusted us with keeping their brand identity strong. What most people don't know is the surgical expertise the providers at the clinic have.
Marketing Plan

Through our discovery process with Great Plains, we identified four top objectives that align with the vision and strategies of the clinic to guide our marketing and social media content strategies. The objectives are to build market awareness, prominently position surgical services, promote employee engagement, and streamline marketing and communications.
Based on our goals and objectives we chose traditional, social, and digital marketing and advertising channels to be used on a regular basis.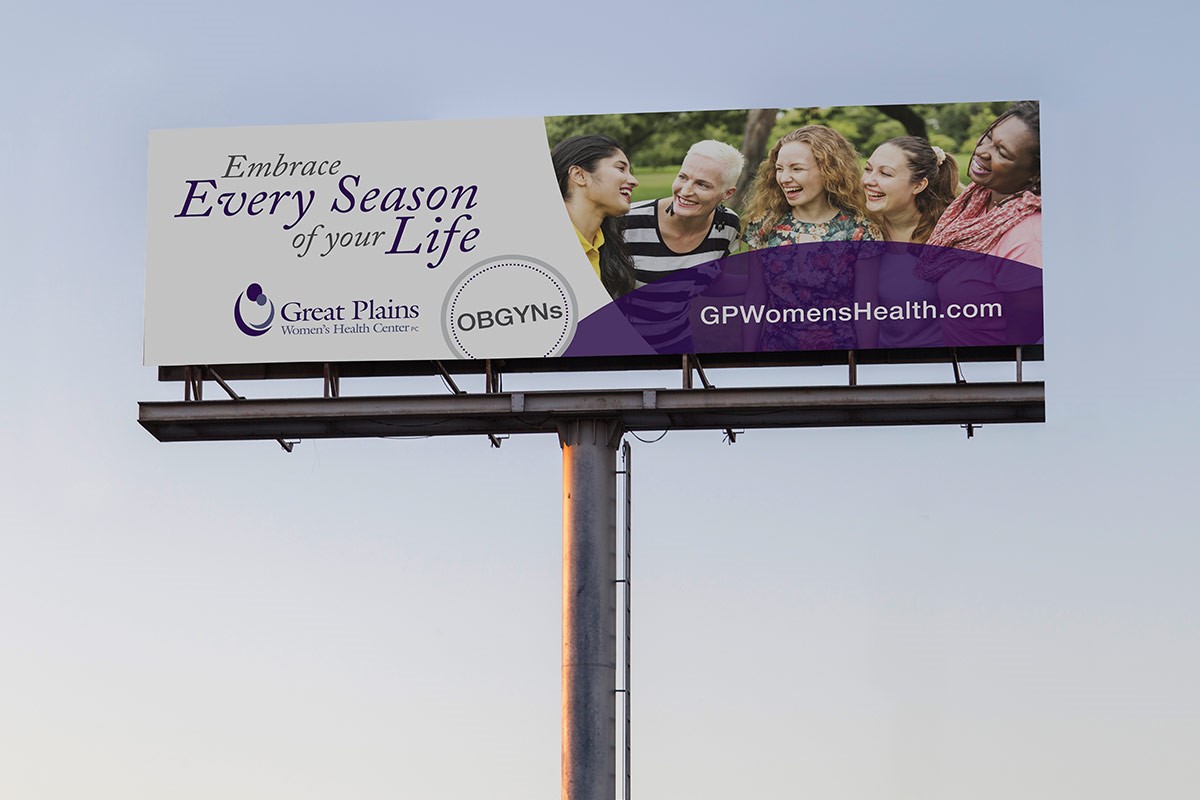 Website Redesign

First, our team worked with Great Plains to give their site a refresh and simplify some navigation points. We moved it toward a much lighter, cleaner look, and took the amount of content down a notch. We also optimized the homepage feature rotation for marketing messages, showcased the providers, and added several action items to guide users toward making their appointments online.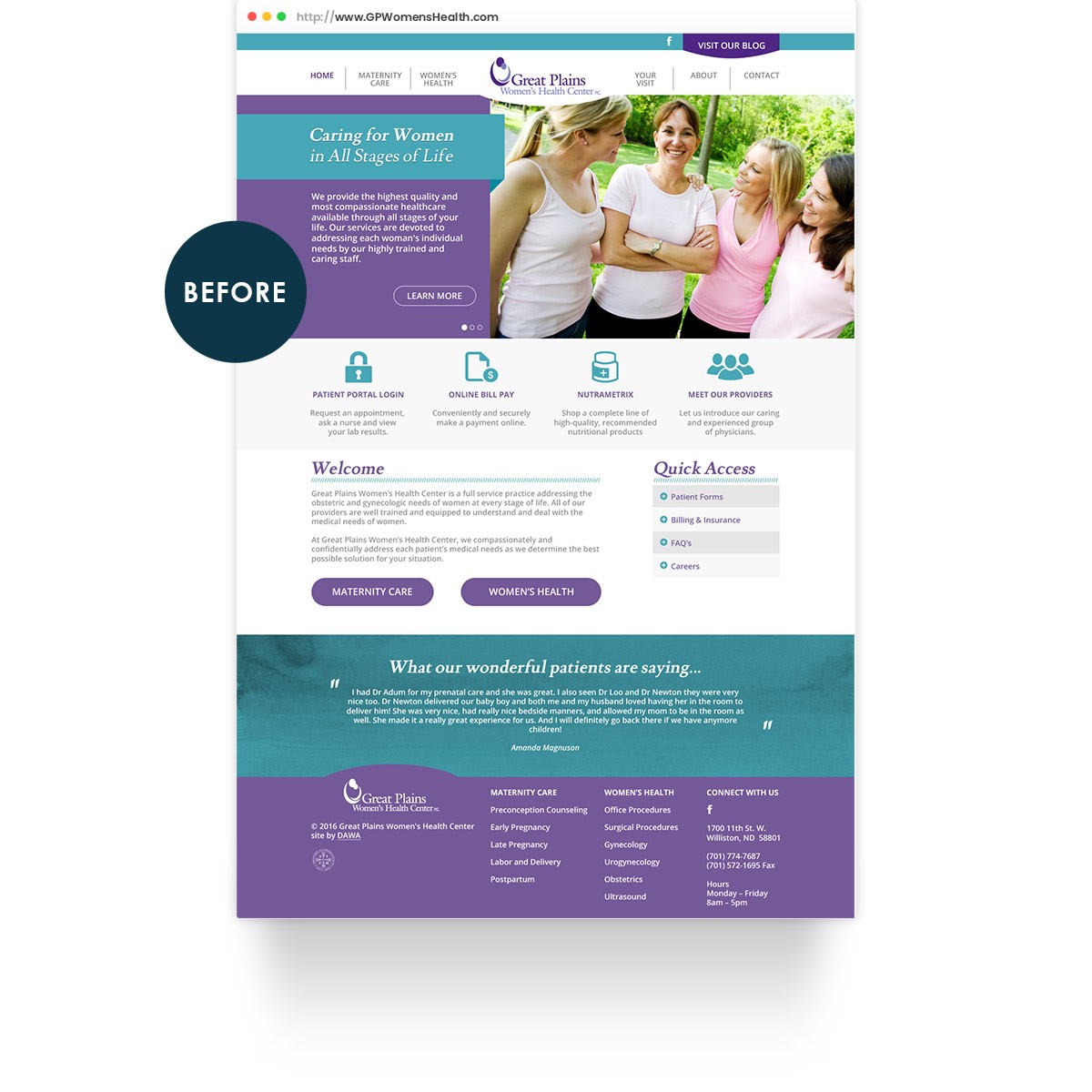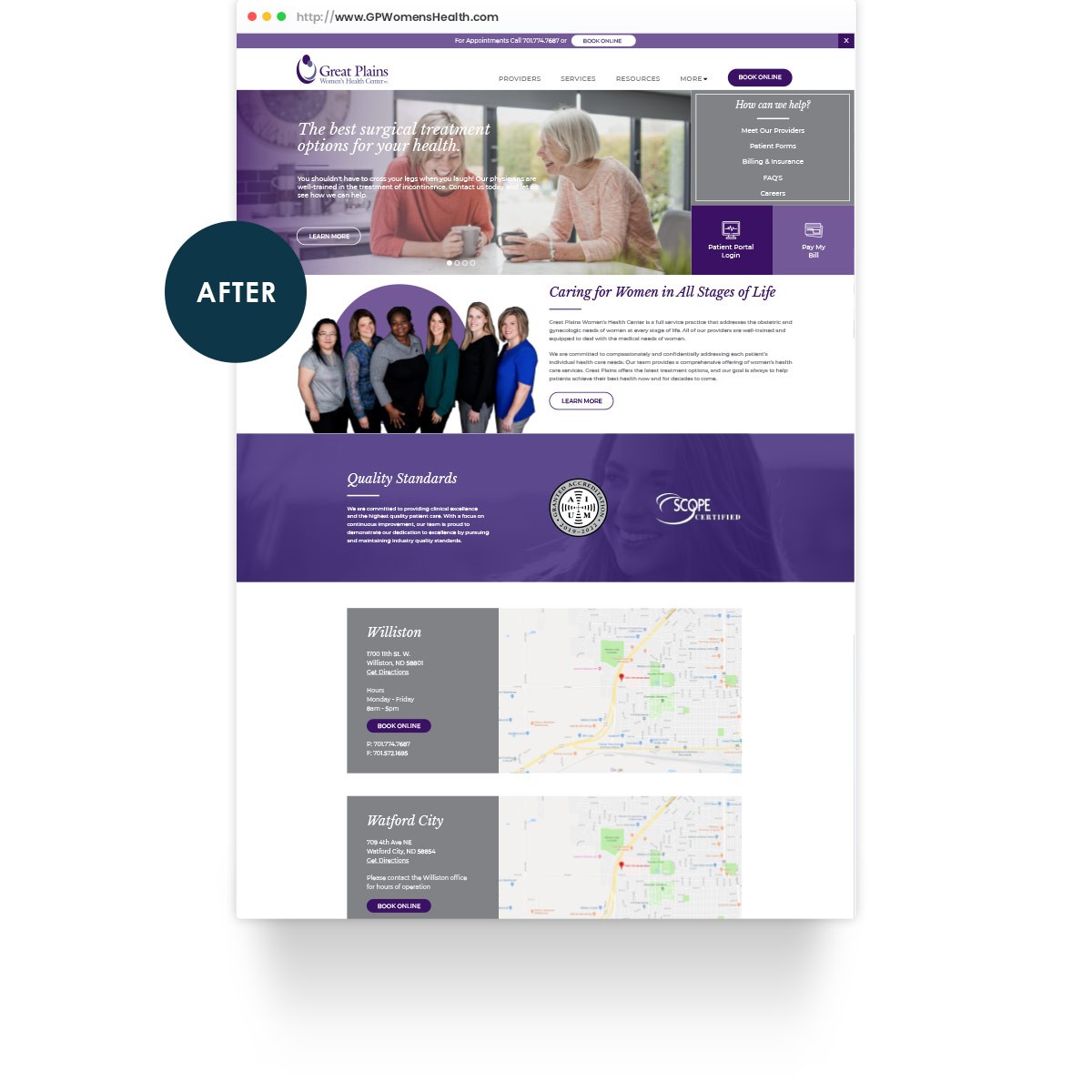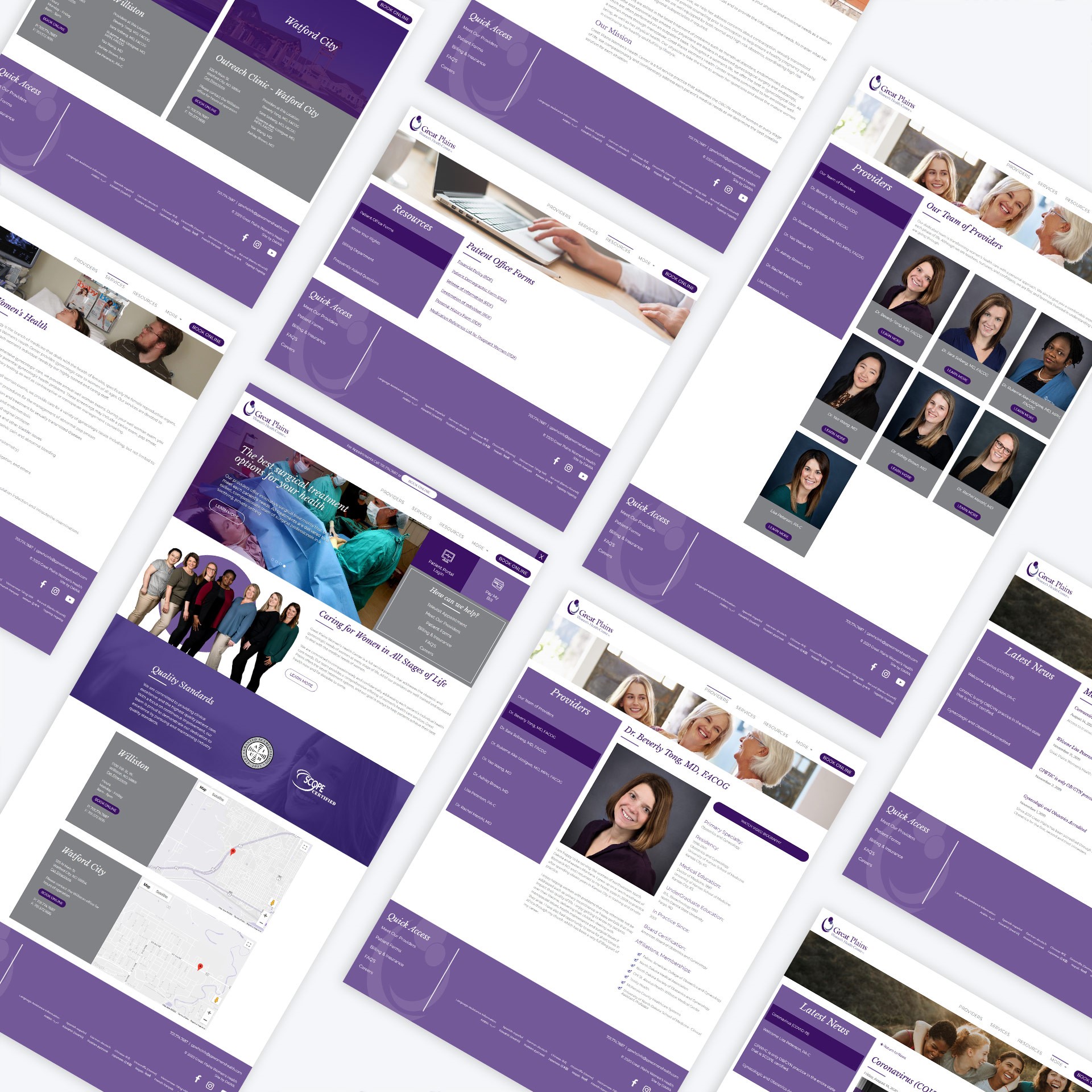 Social Media Management

When we took over the clinic's social media pages, the content did not have consistent branding or structure. We created new graphics and a schedule for posting services, health topics, observances, and staff features.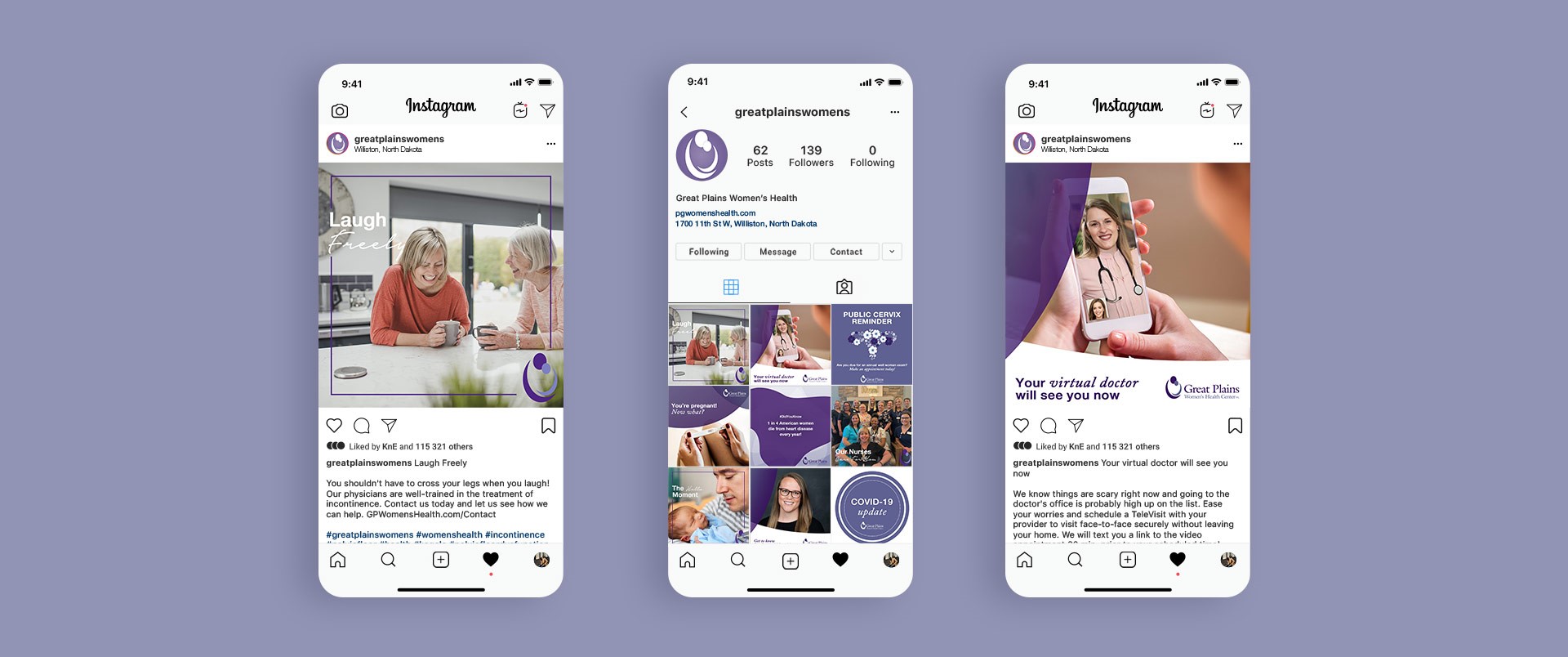 Ongoing Work
Monthly reporting is shared with the Great Plains team at the end of each month. These reports are used to review the performance of each marketing channel focus. Regular meetings with the client are also held to review message effectiveness, discuss current needs, and identify any modifications to the marketing plan.
Working with DAWA's MarComm systems and processes has made my part of the functional details simple so that I am able to focus more on the messaging and goals. Additionally, their knowledge of our market and the local landscape has made our marketing more effective.
Melissa Kirby
Patient Relations Manager at Great Plains Women's Health Center