We leveraged over 15 years of custom oilfield software experience and put it into a packaged platform at a lower cost for smaller oilfield service companies.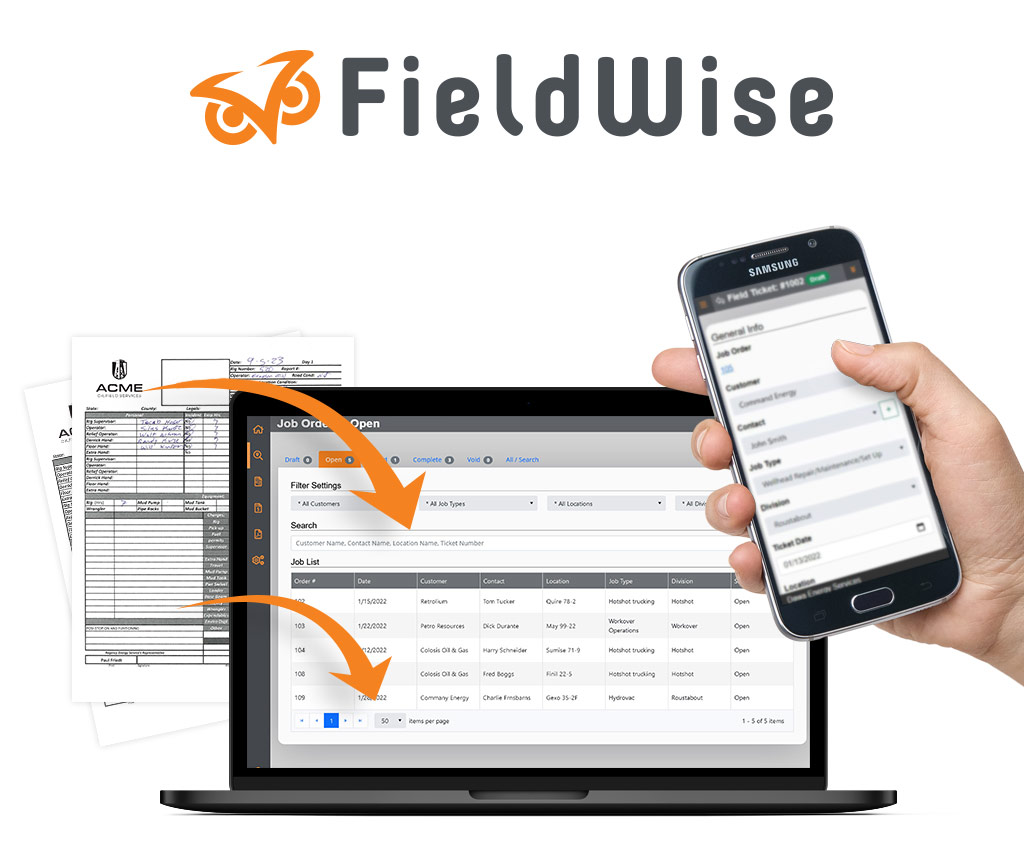 Cost-Effective Scalability for Growth
Paper, spreadsheets, whiteboards, and forms apps become unwieldy and difficult to manage as the business grows. Repetitive data entry, time-consuming manual reconciliation of tickets and timesheets, and data entry errors suck the life out of your people.

FieldWise allows smaller oilfield service companies to move to an integrated system that streamlines the workflow, allowing you to scale the business without the chaos at a more accessible price than custom software.