Established in 1908, Union State Bank of Hazen is a community-oriented, relationship-driven financial institution serving Mercer County and the surrounding area. Products and services are delivered through four locations in three communities.
Background
Christie Obenauer became the fourth-generation leader of the family owned bank providing vision, direction and oversight of day-to-day operations. Christie was referred to us when she sought help to update the financial institution's website and image.
Logo and Corporate Identity

We embarked on a strategic marketing plan with Union State Bank and its leadership team starting with an assessment of customer and community perceptions and SWOT analysis. We were able to understand their heritage, culture, strengths and strategy as the vision was defined and developed.
We put their best foot forward with a new logo that represents the history embedded in their roots, stability in its trunk and branches, and the opportunity for new growth in its stems and leaves. Two new brand colors were chosen to compliment the logo and support the personality of the bank.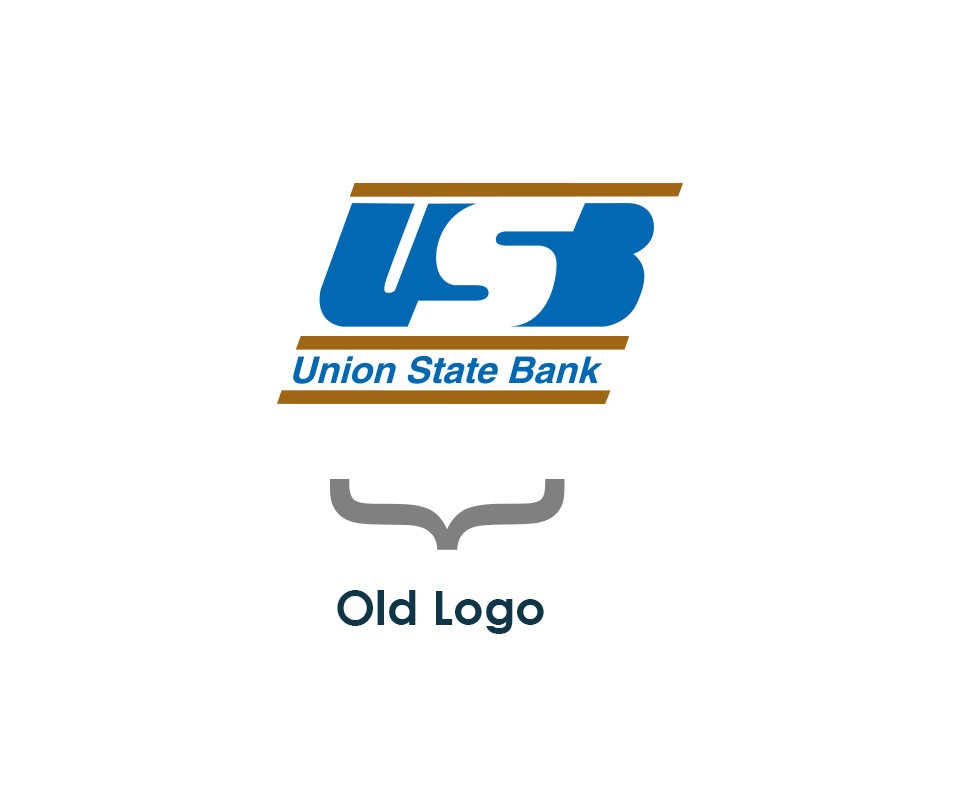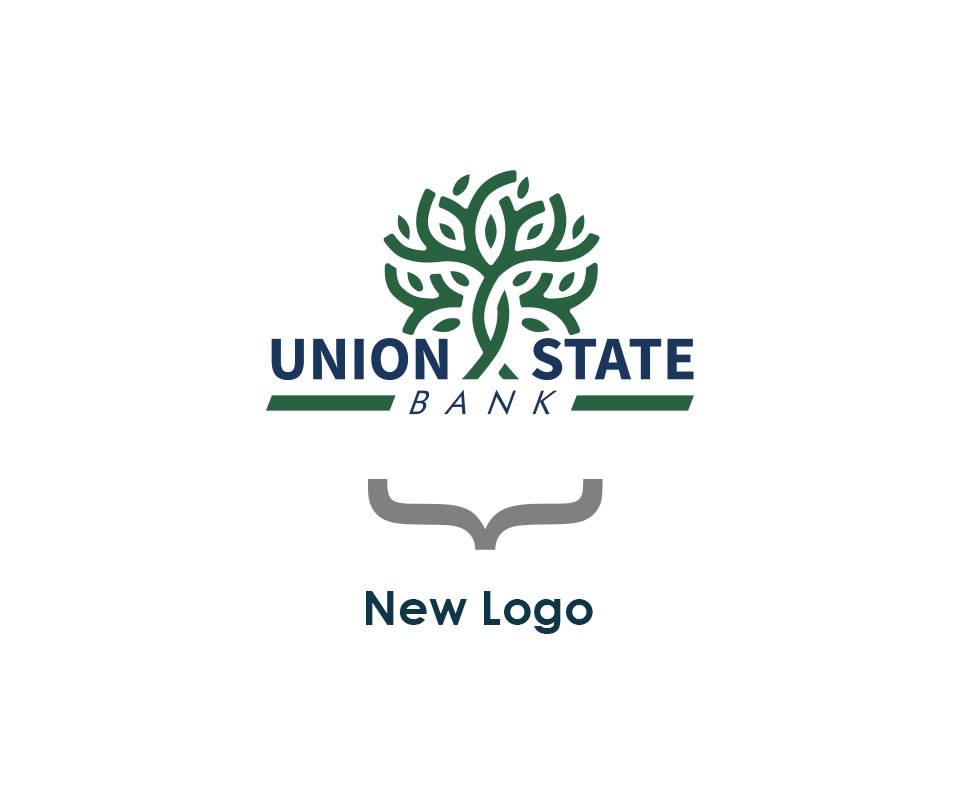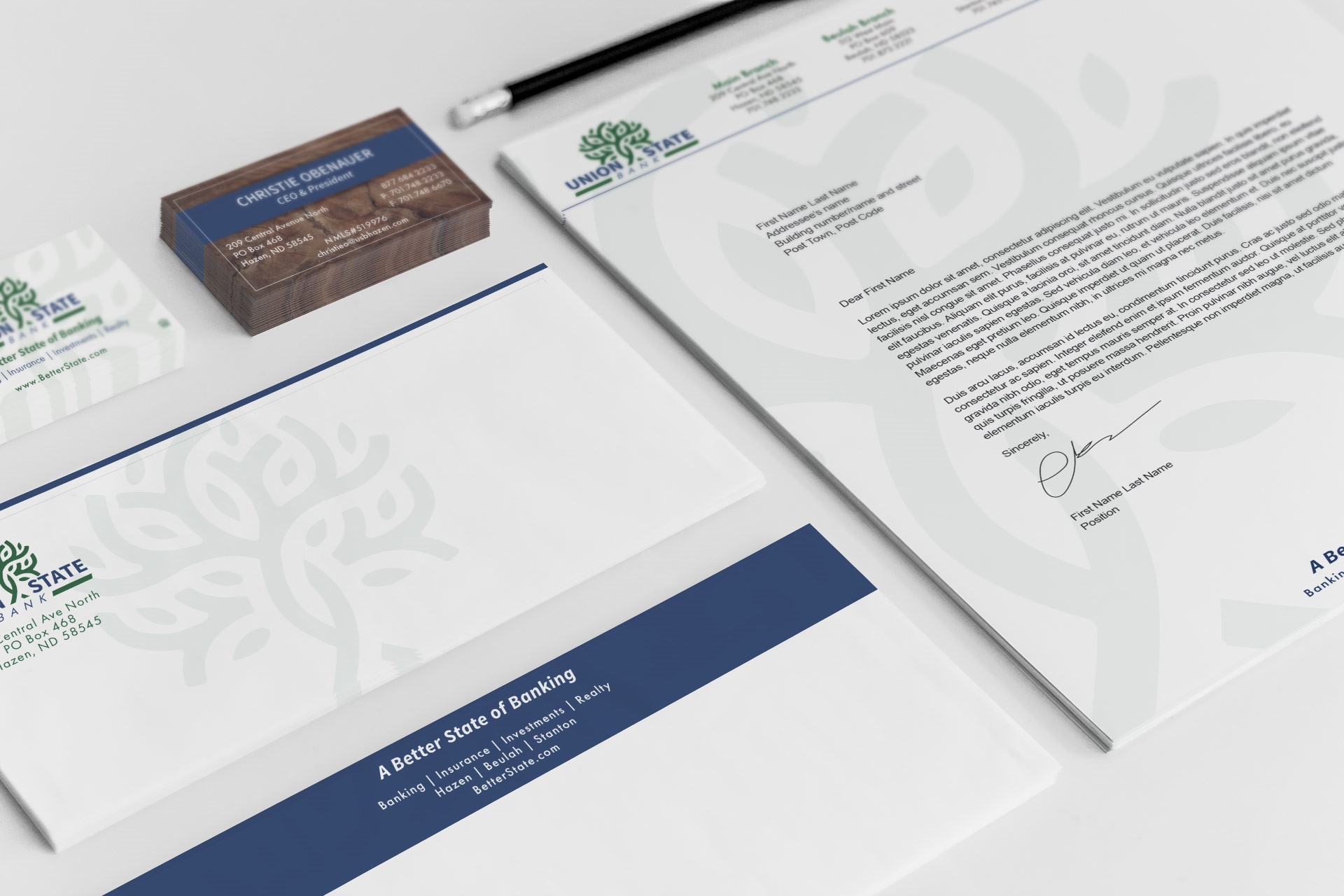 Graphic Design

We worked with Union State Bank to redesign all print and digital materials with the new logo and branding which included wood elements to create consistency and brand recognition.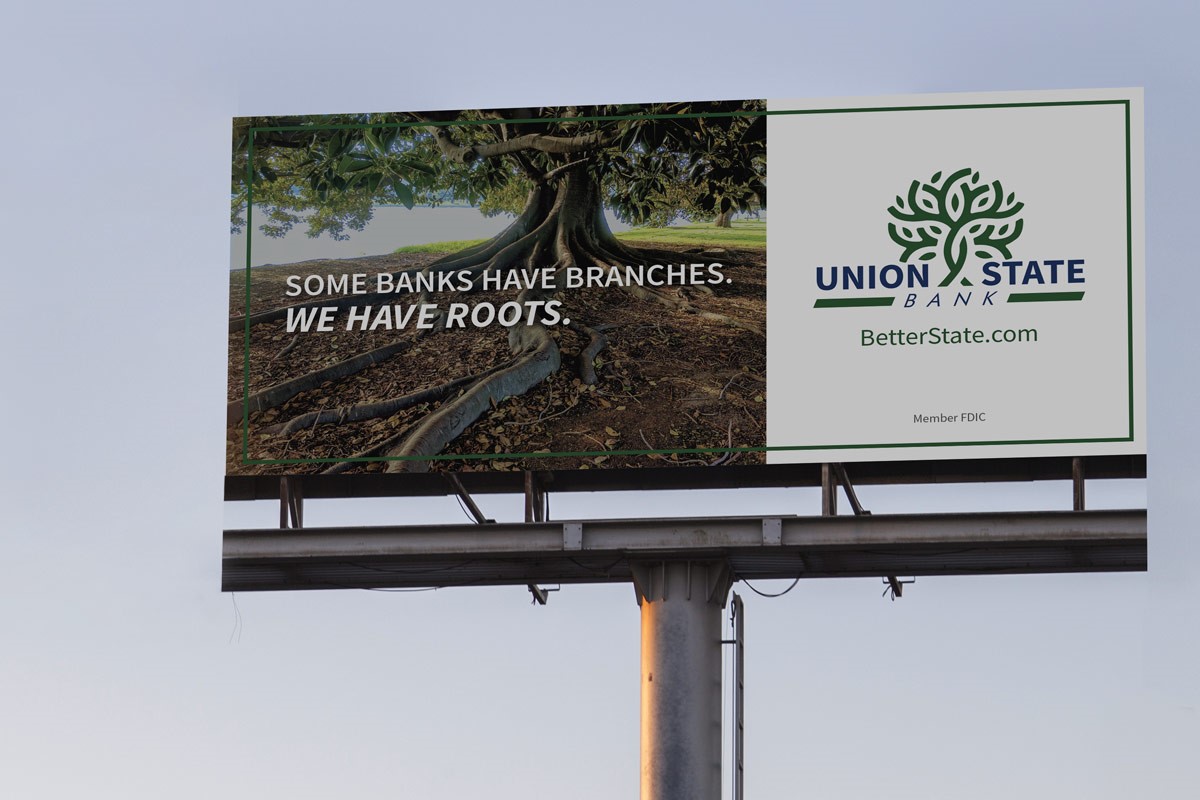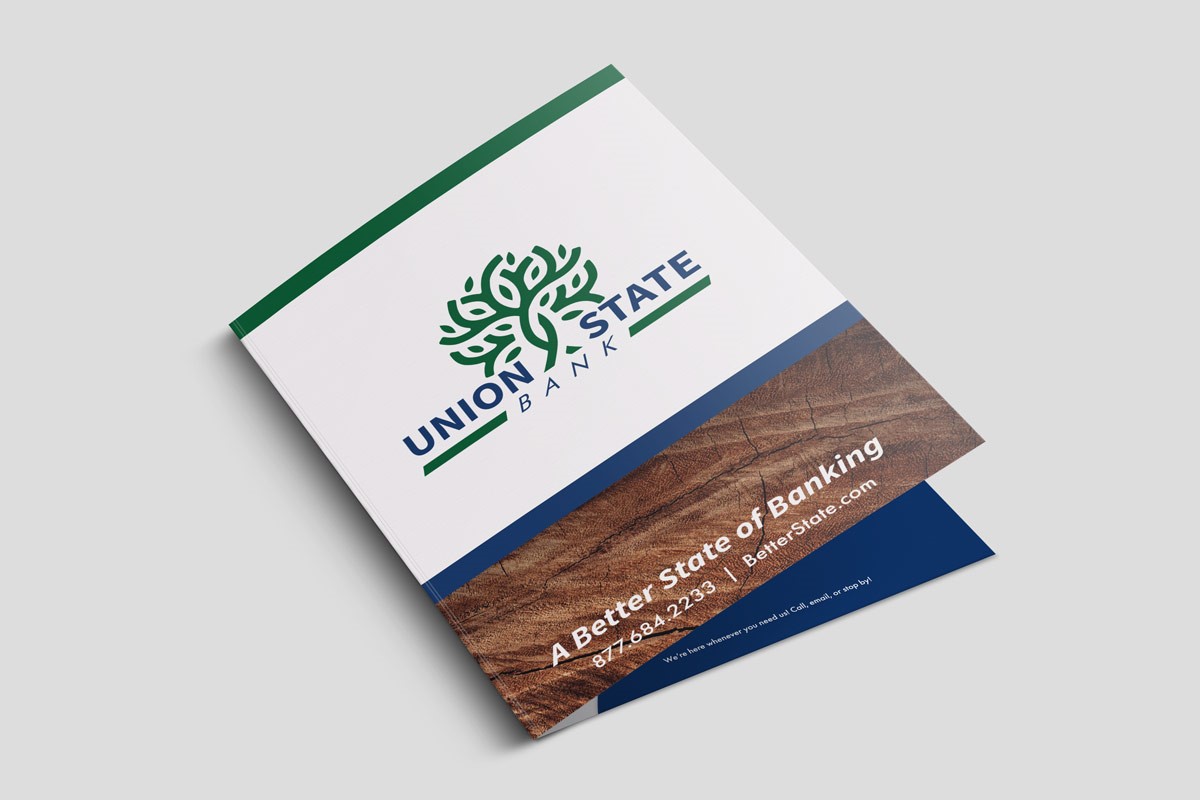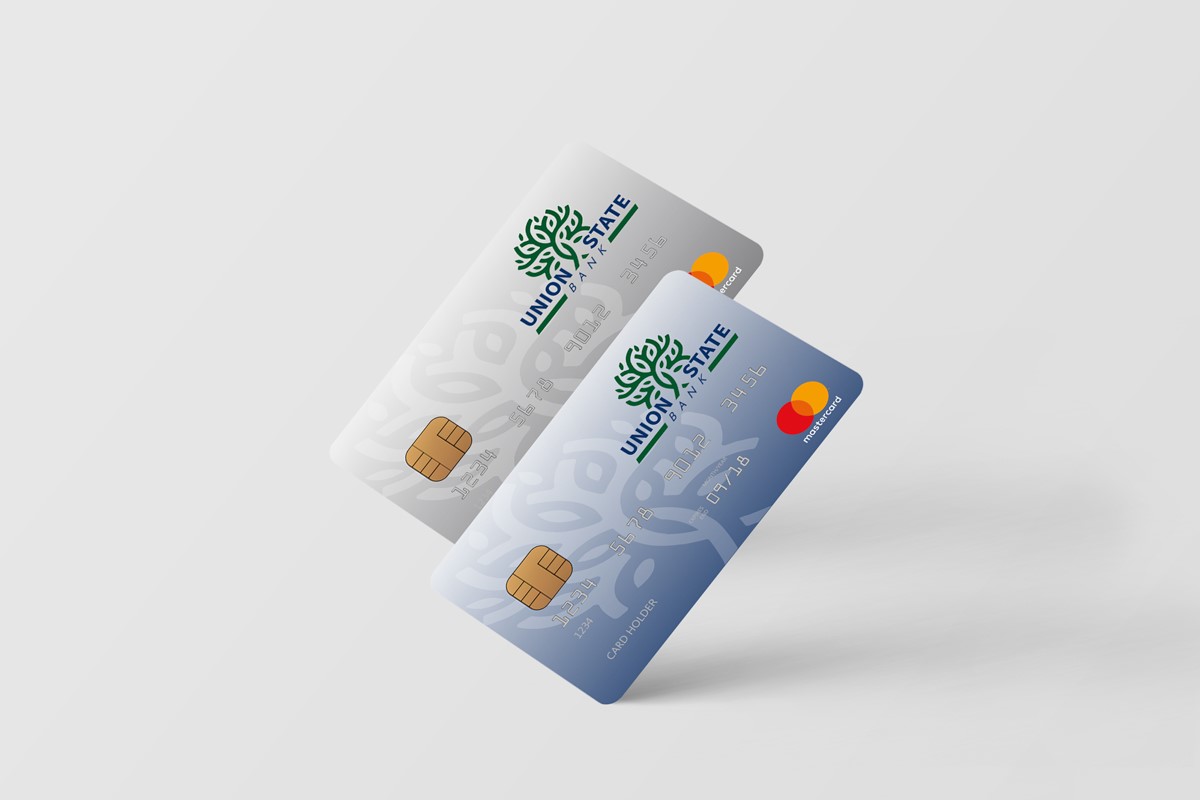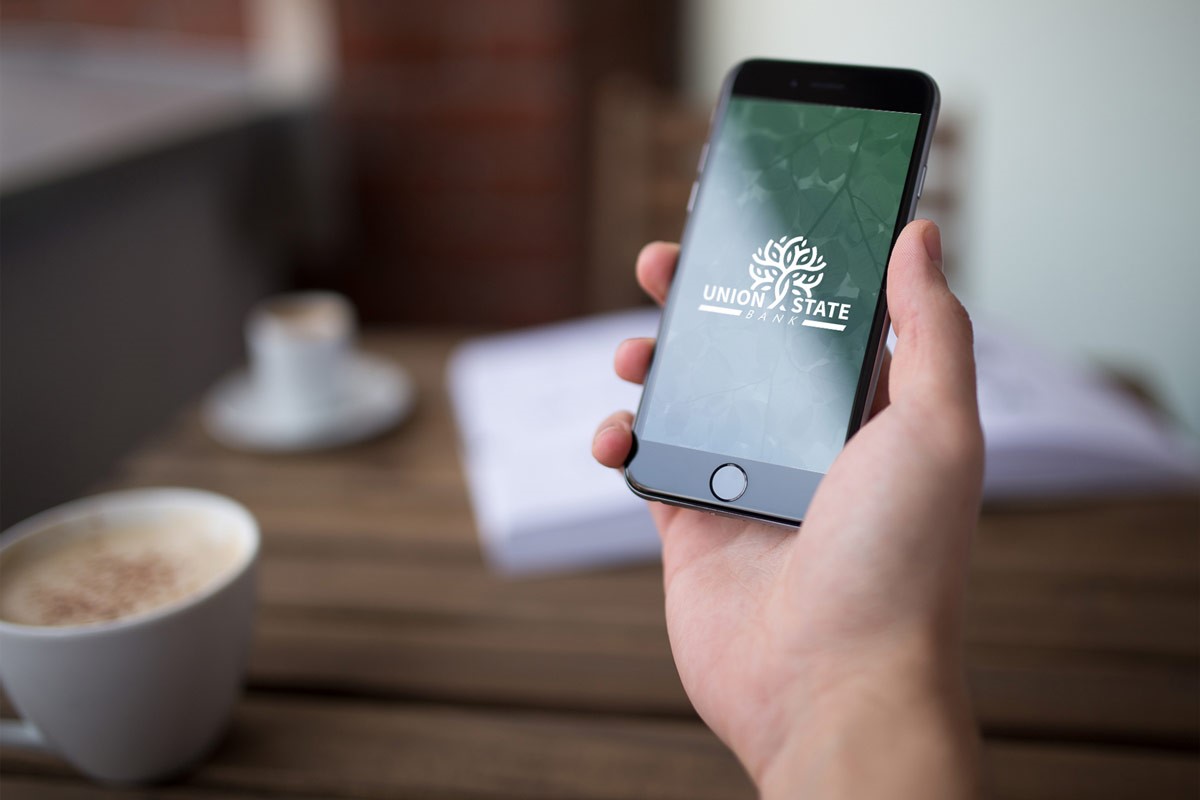 Website
Three goals were defined for the new website: promote products and services, foster financial education, and cultivate community involvement. The new responsive website incorporates a homepage feature rotation to coordinate with marketing efforts and a blog area for news and topics relevant to our different audiences.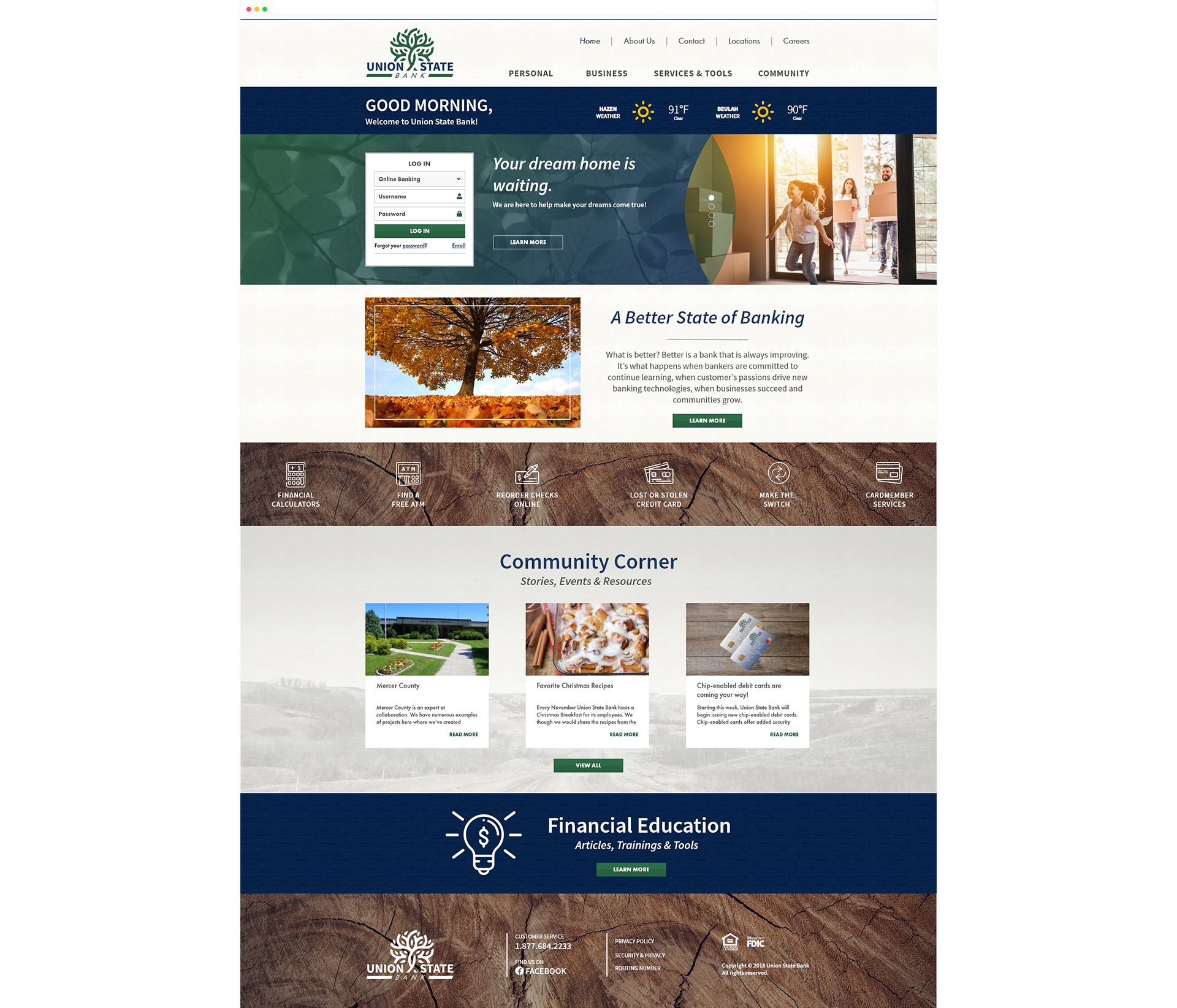 MarComm Management
DAWA's marketing and communication services provide a core platform for clear, consistent and continuous communication enabling Union State Bank to reach their strategic marketing objectives. Working together, regular planning, message development, content creation and distribution through a mix of marketing and messaging channels has elevated market awareness of Union State Bank, its services, and its community impact.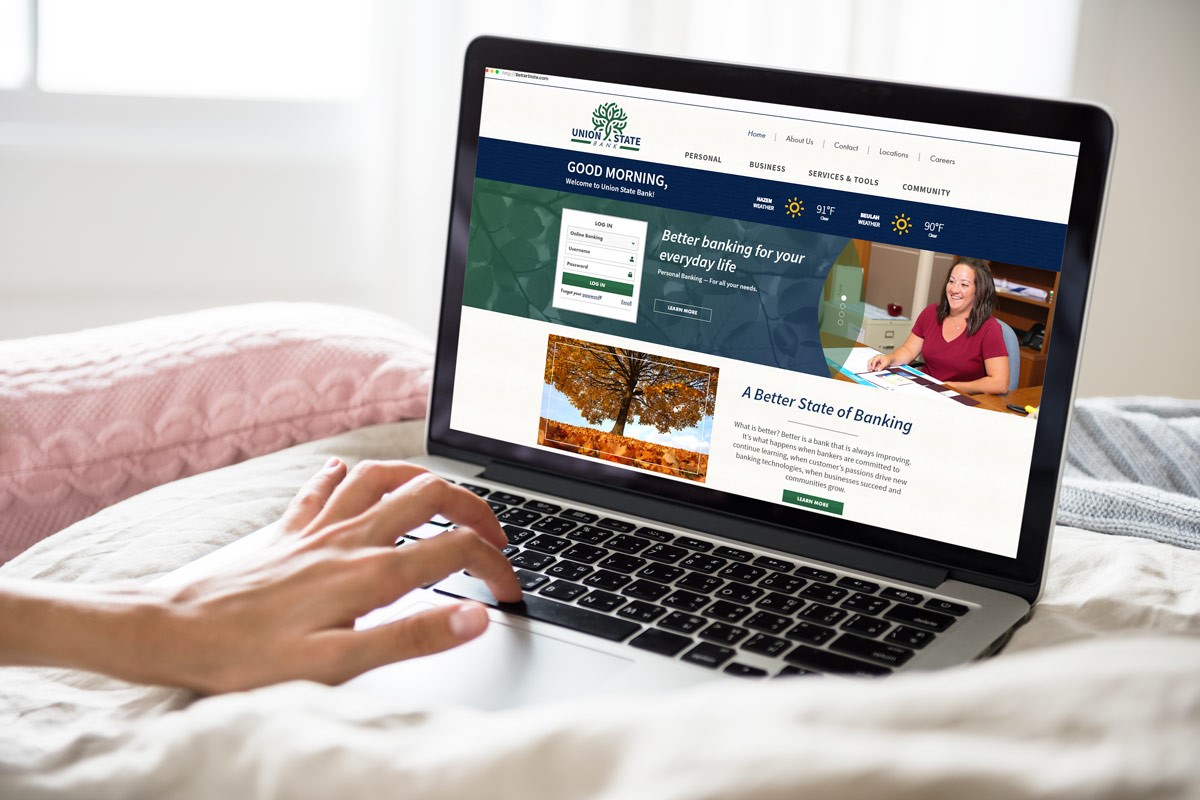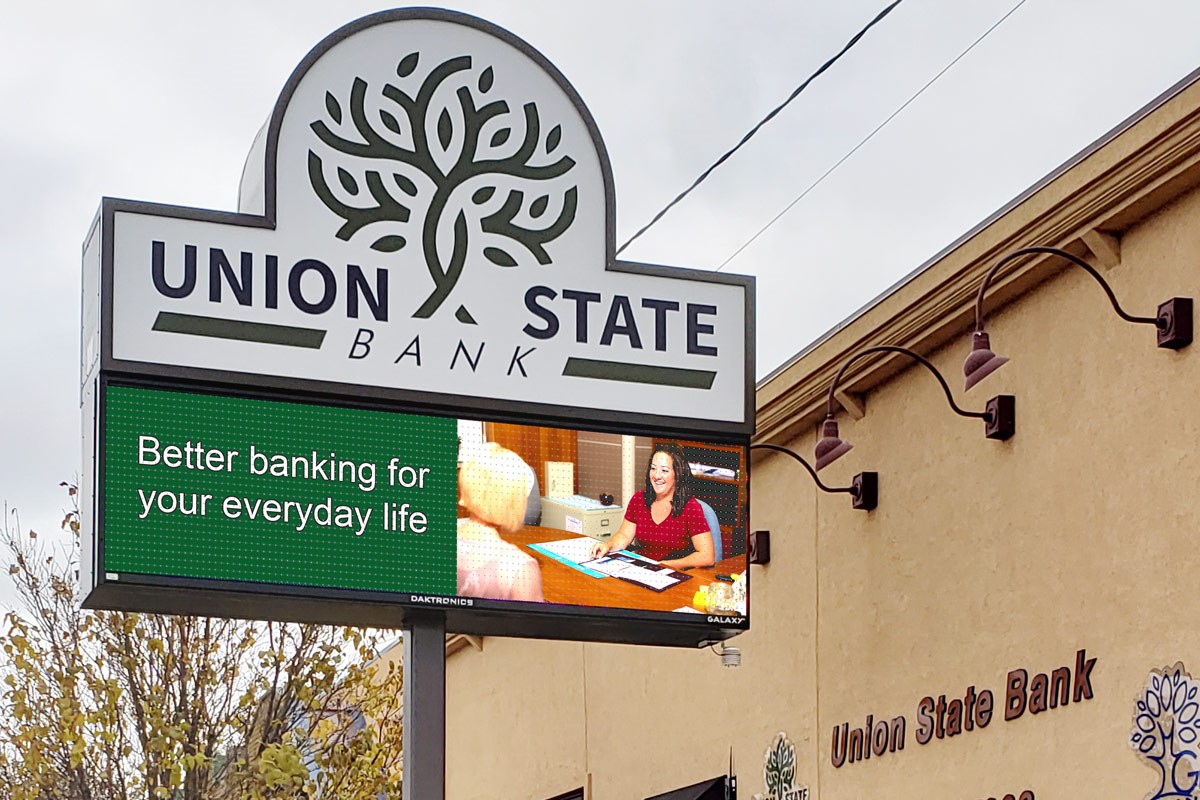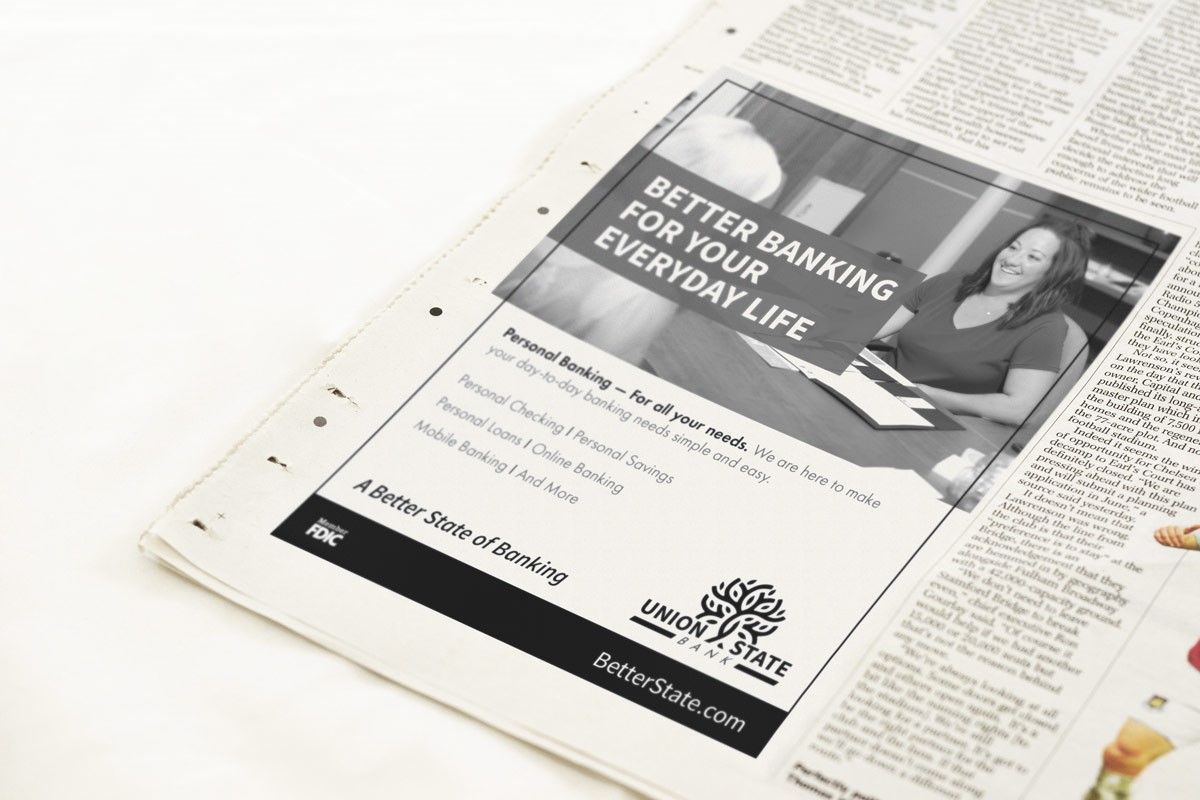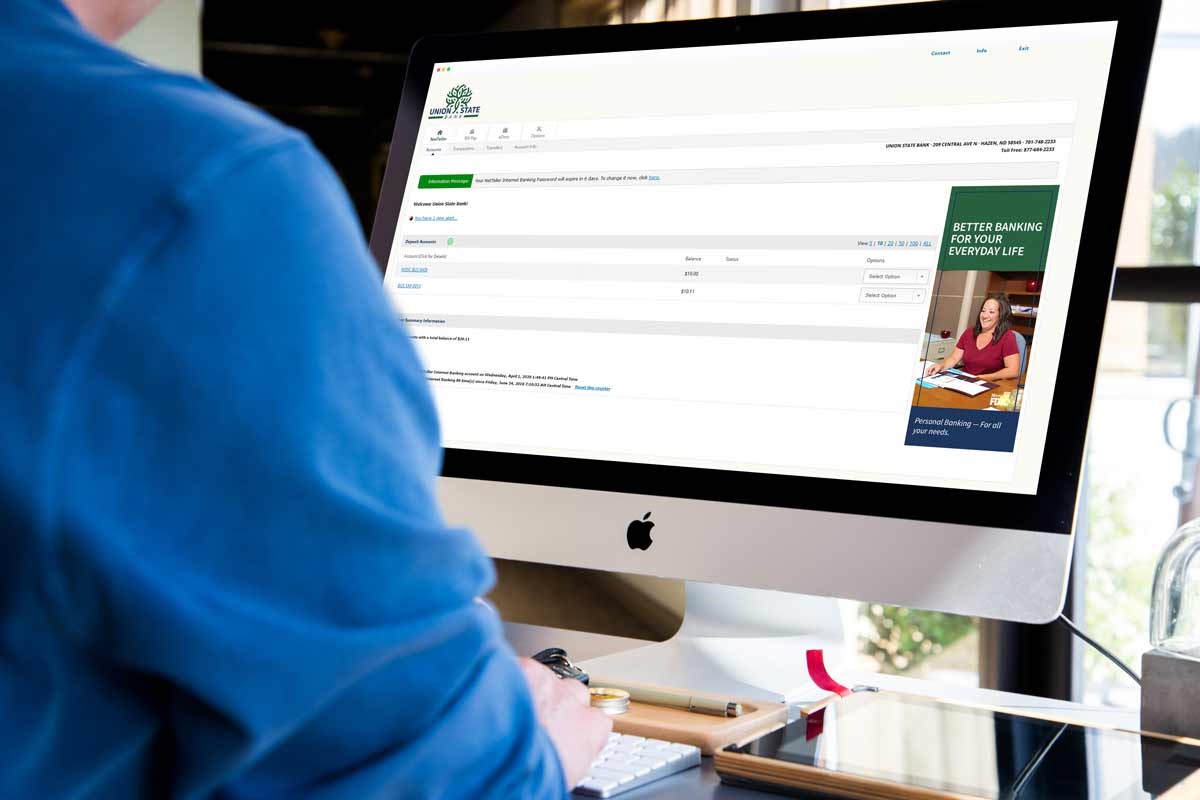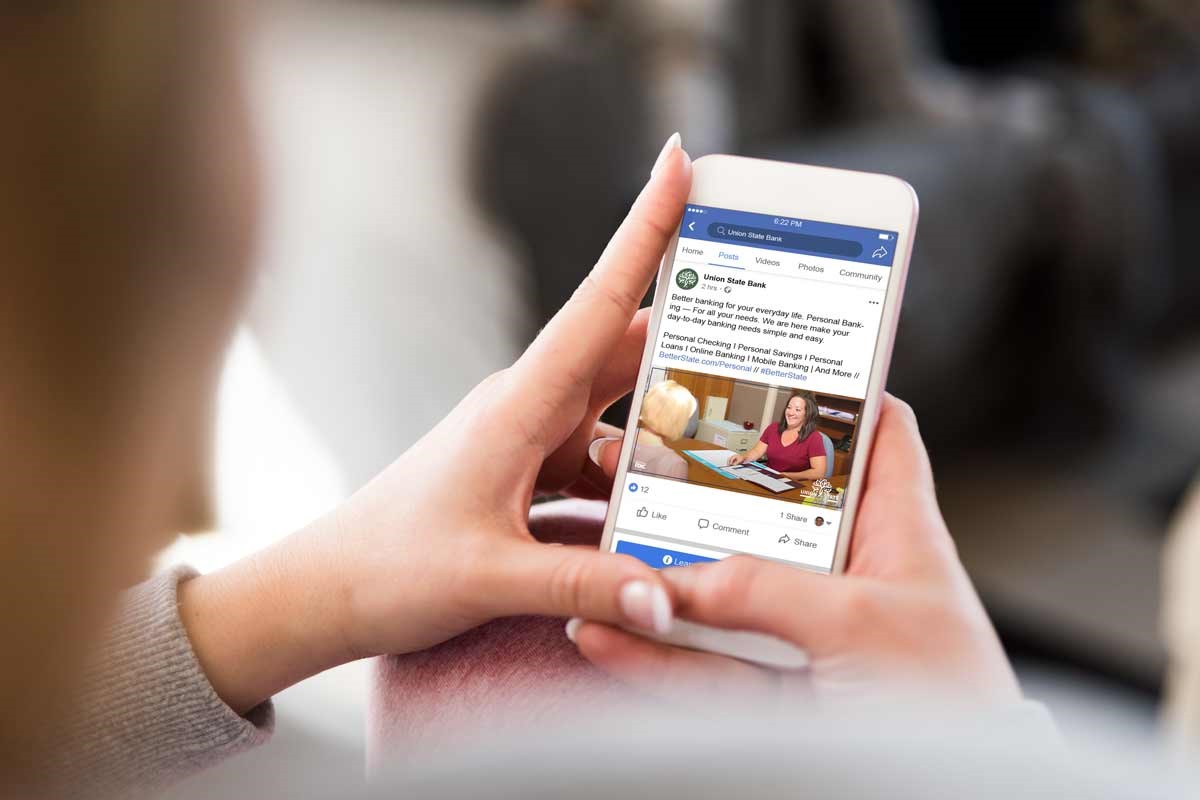 Jeff and his team at DAWA have been a game changer for Union State Bank. From helping us with strategic planning, to brand redesign and execution, to helping us develop a platform for all marketing mediums, DAWA makes a difference to our business every day.
Christie H. Obenauer
CEO/President at Union State Bank