Eleven Restaurant & Lounge
Located in the renovated former Elks Lodge, The Eleven is a steakhouse striving to provide the residents of Williston the best food in town in an architecturally historic setting but a come-as-you-are environment.
Background
The Elks Lodge was purchased with a vision to remodel the building with upscale suite-style rooms and apartments along with an elegant but accessible restaurant. The Williston boutique hotel and Eleven Restaurant and Lounge began operating in August of 2012. Many referred to the restaurant as simply "The Williston" because of its location, but with the other establishments incorporating the city name—confusion set in.

Logo Refresh and Branding

The Eleven approached DAWA to help re-position the restaurant and lounge from a fine dining establishment to a come-as-you-are steakhouse and also reduce confusion around the Williston name. We began by giving the logo an update while keeping the integrity of the existing brand. We also decided to brand the weekly live music event series.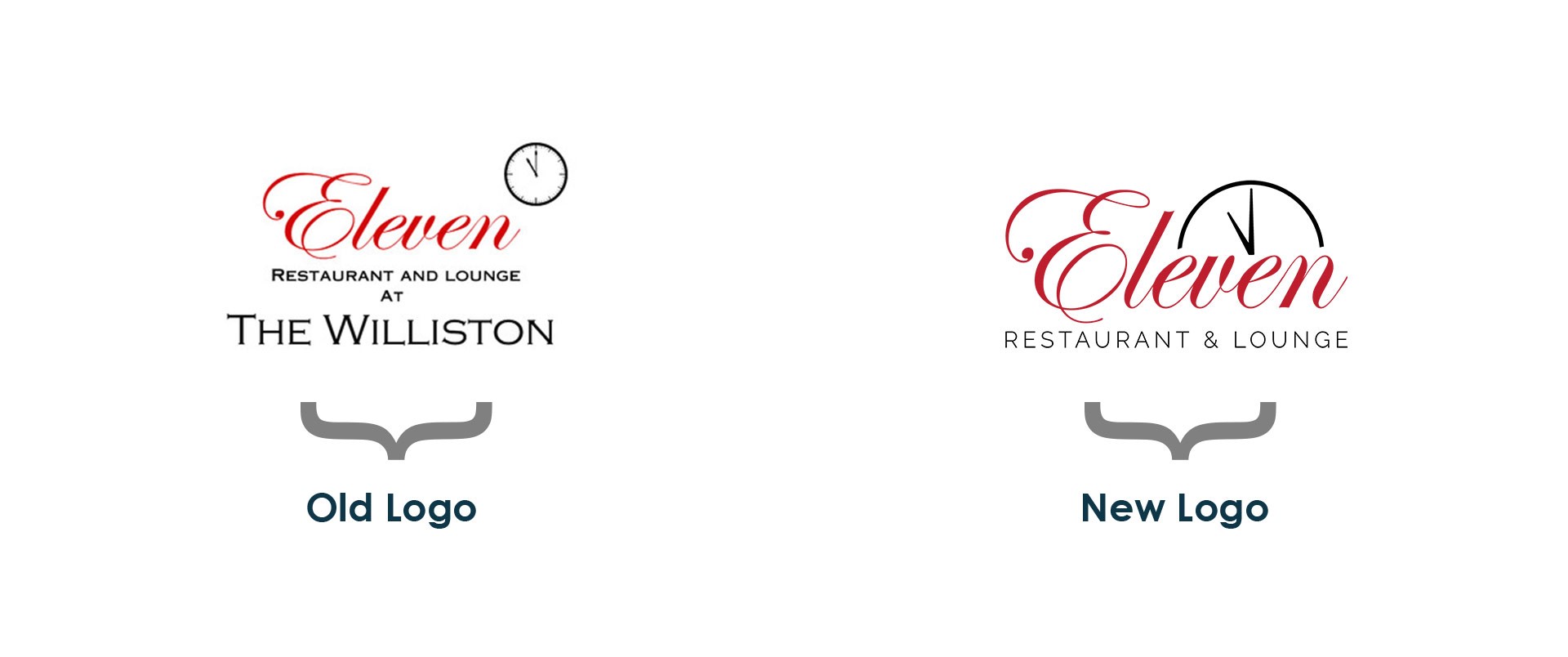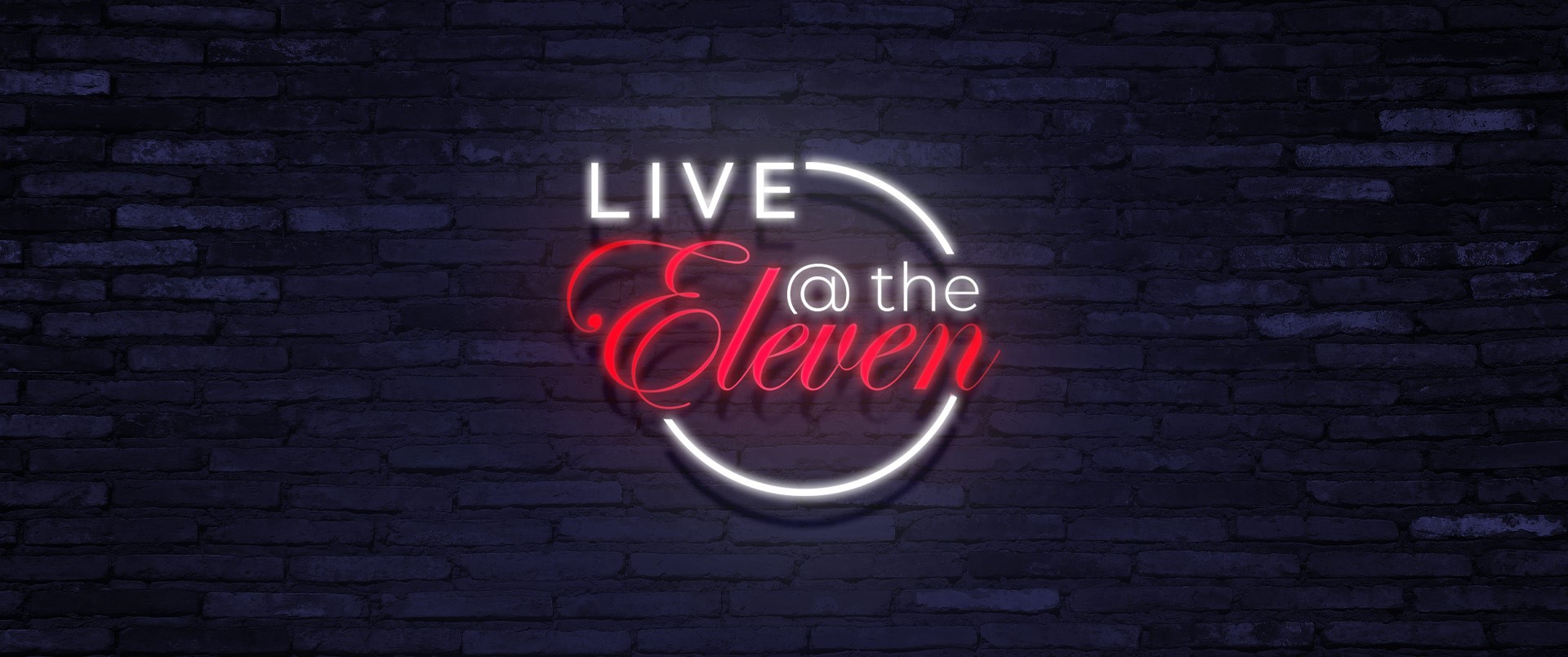 Website Redesign

The next step in re-positioning The Eleven was to separate them from the hotel website and give them a space all their own to promote their menu offerings, catering, and special events. We developed a fresh, new site featuring photography and a responsive design to connect with patrons under their own domain.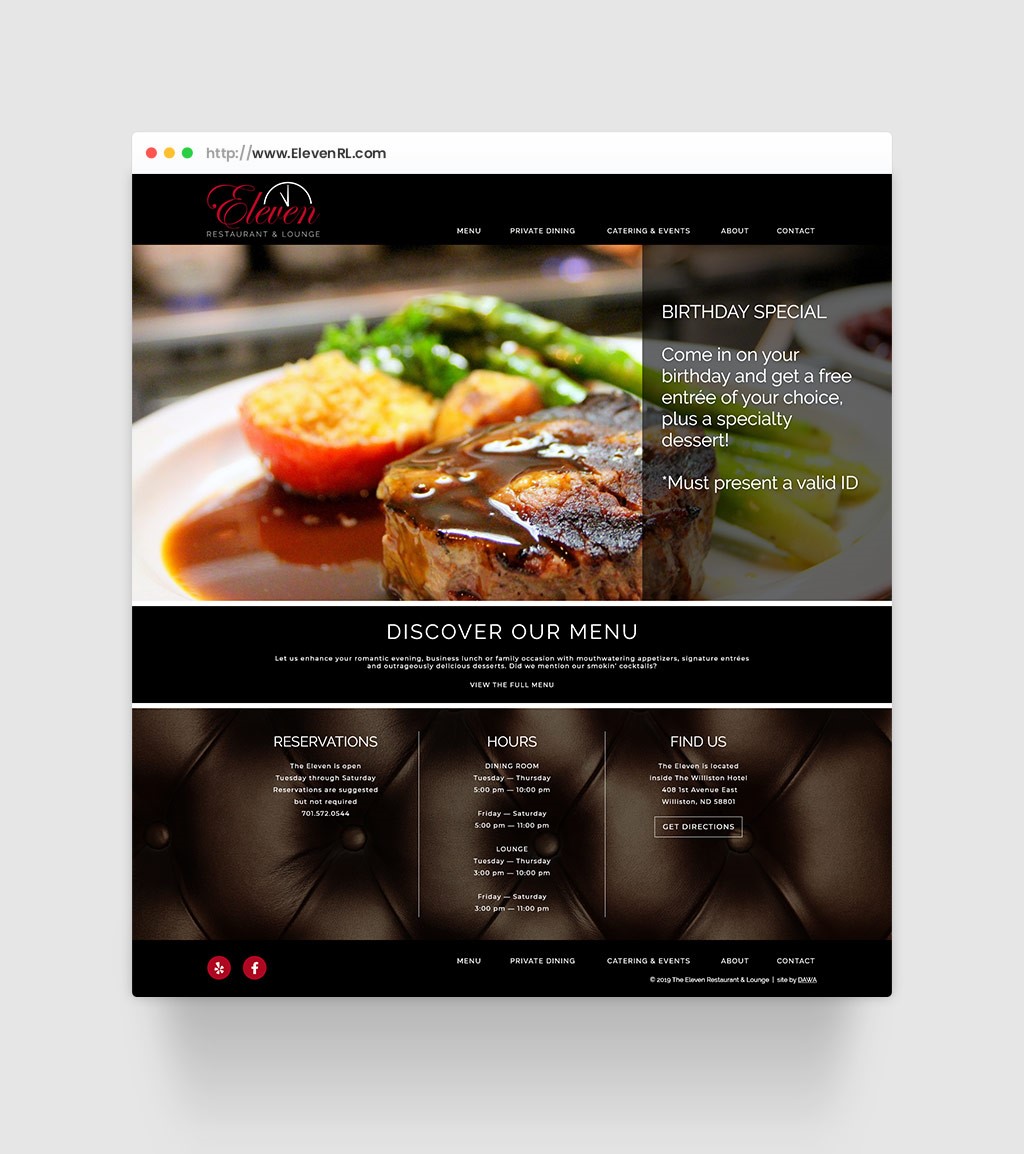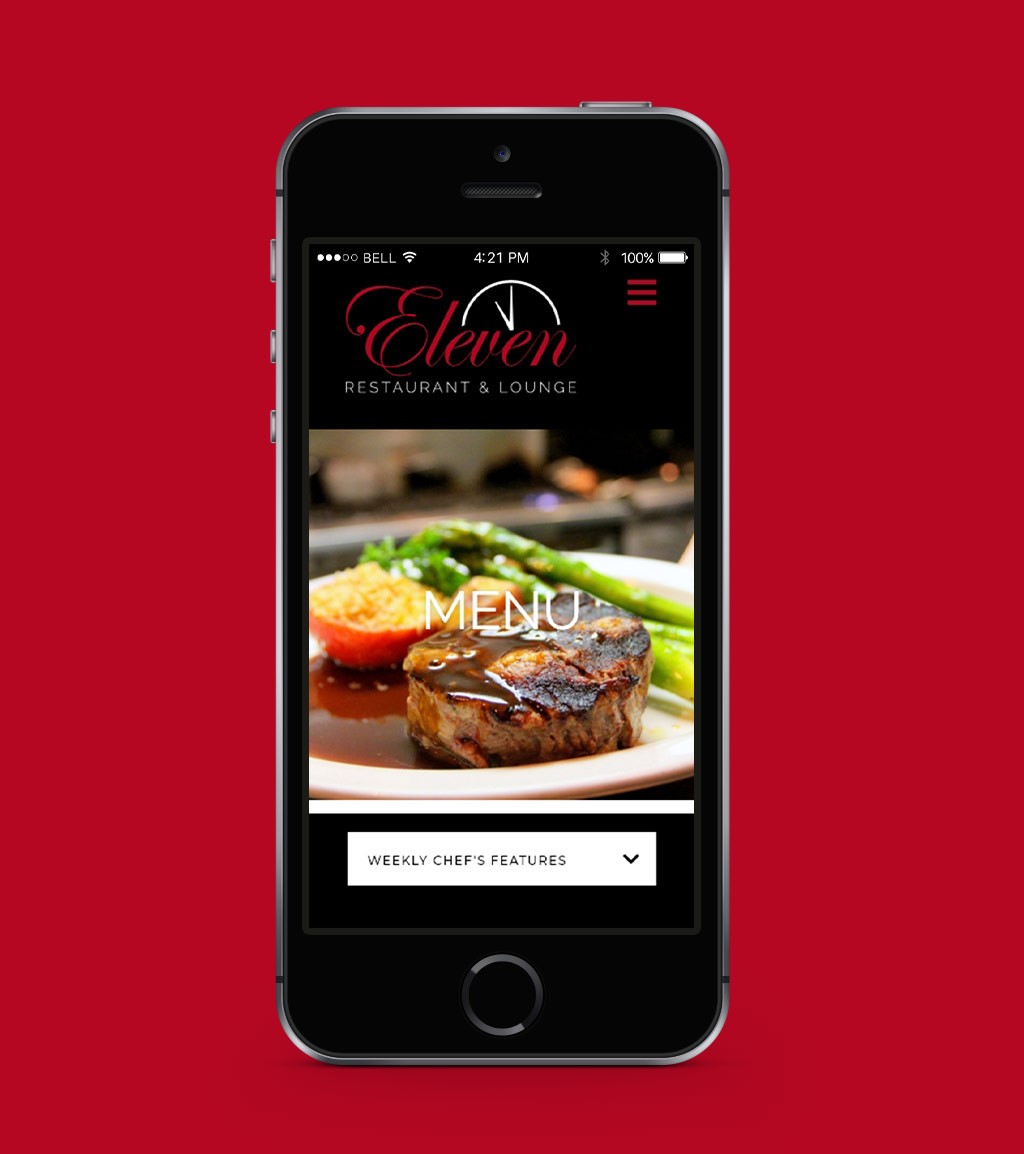 Social Media Management

As part of their marketing efforts, The Eleven asked us to utilize their growing Facebook page. Prior to us taking the account over, employees would snap pictures of live music or post random messages regarding hours or events. It was our job to establish a consistent and visually pleasing series of social media content each month. Below is a look at some of the content that has been generated from our efforts to this point.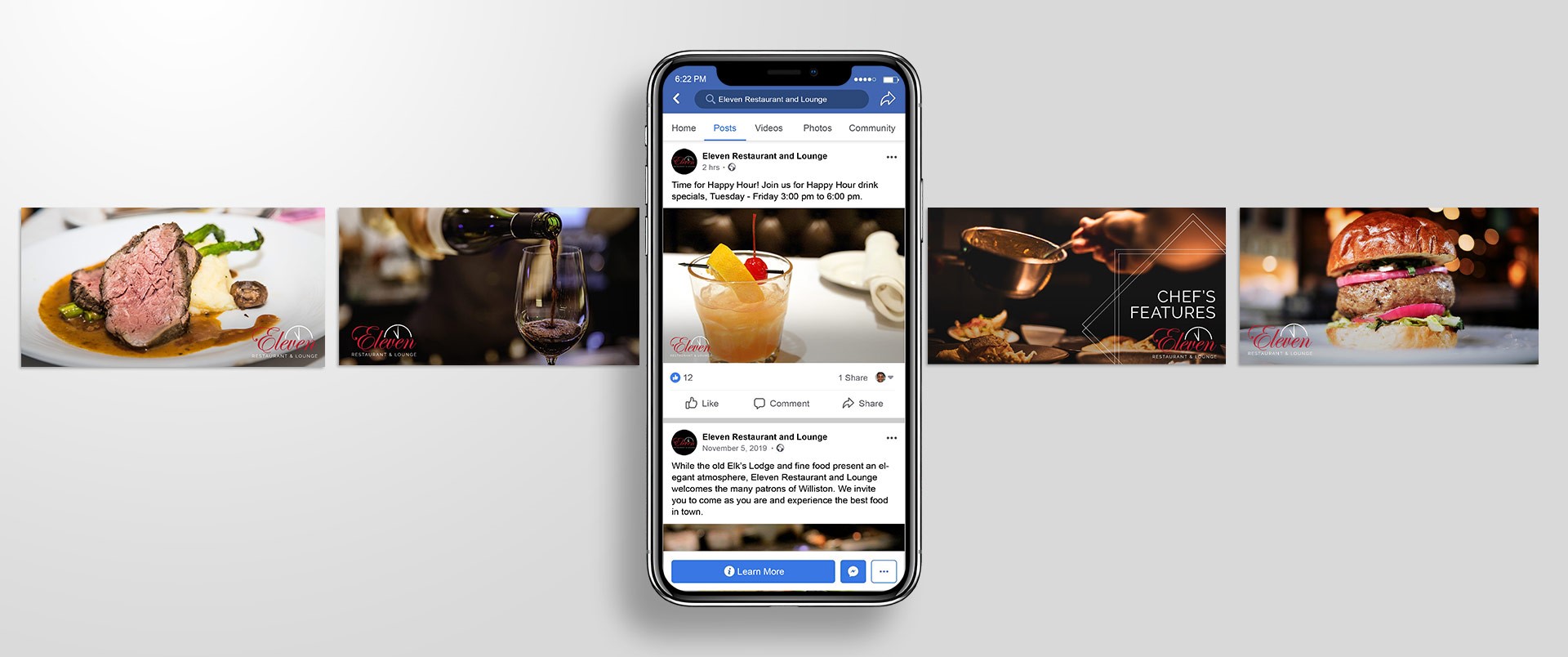 Getting good feed back on the new logo. Nice job as always!!
Angie Dunbar
Catering and Events Coordinator, Eleven Restaurant and Lounge at The Williston